Posts for: July, 2017
By Texan Dental, PA
July 22, 2017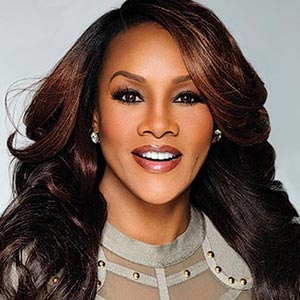 What's an actor's most important feature? According to Vivica A. Fox, whose most recent big-screen role was in Independence Day: Resurgence, it's what you see right up front.
"On screen, your smile and your eyes are the most inviting things that bring the audience in" she said. "Especially if you play the hot chick."
But like lots of people, Vivica reached a point where she felt her smile needed a little help in order to look its best. That's when she turned to a popular cosmetic dental treatment.
"I got veneers years ago," Ms. Fox told Dear Doctor magazine in a recent interview, "just because I had some gapping that probably only I noticed."
What exactly are dental veneers? Essentially, they are thin shells of lustrous porcelain that are permanently attached to the front surfaces of the teeth. Tough, lifelike and stain-resistant, they can cover up a number of defects in your smile — including stains, chips, cracks, and even minor spacing irregularities like the ones Vivica had.
Veneers have become the treatment of choice for Hollywood celebs — and lots of regular folks too — for many reasons. Unlike some treatments that can take many months, it takes just a few appointments to have veneers placed on your teeth. Because they are custom made just for you, they allow you to decide how bright you want your smile to be: anywhere from a natural pearly hue to a brilliant "Hollywood white." Best of all, they are easy to maintain, and can last for many years with only routine care.
To place traditional veneers, it's necessary to prepare the tooth by removing a small amount (a millimeter or two) of its enamel surface. This keeps it from feeling too big — but it also means the treatment can't be reversed, so once you get veneers, you'll always have them. In certain situations, "no-prep" or minimal-prep veneers, which require little or no removal of tooth enamel, may be an option for some people.
Veneers aren't the only way to create a better smile: Teeth whitening, crowns or orthodontic work may also be an alternative. But for many, veneers are the preferred option. What does Vivica think of hers?
"I love my veneers!" she declared, noting that they have held up well for over a decade.
For more information about veneers, please contact us or schedule an appointment for a consultation.
By Texan Dental, PA
July 07, 2017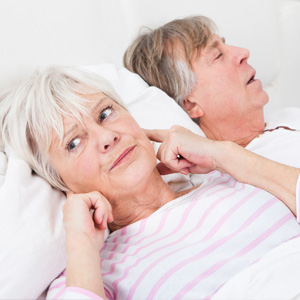 Your nightly snoring has become a major sleep disturbance for you and other family members. But it may be more than an irritation — it could also be a sign of sleep apnea, a condition that increases your risk for life-threatening illnesses like high blood pressure or heart disease.
Sleep apnea most often occurs when the tongue or other soft tissues block the airway during sleep. The resulting lack of oxygen triggers the brain to wake the body to readjust the airway. This waking may only last a few seconds, but it can occur several times a night. Besides its long-term health effects, this constant waking through the night can result in irritability, drowsiness and brain fog during the day.
One of the best ways to treat sleep apnea is continuous positive airway pressure (CPAP) therapy. This requires an electric pump that supplies constant pressurized air to a face mask worn during sleep to keep the airway open. But although effective, many patients find a CPAP machine clumsy and uncomfortable to wear. That's why you may want to consider an option from your family dentist called oral appliance therapy (OAT).
An OAT device is a custom-made appliance that fits in the mouth like a sports mouthguard or orthodontic retainer. The majority of OAT appliances use tiny metal hinges to move the lower jaw and tongue forward to make the airway larger, thus improving air flow. Another version works by holding the tongue away from the back of the throat, either by holding the tongue forward like a tongue depressor or with a small compartment fitted around the tongue that holds it back with suction.
Before considering an OAT appliance, your dentist may refer you to a sleep specialist to confirm you have sleep apnea through laboratory or home testing. If you do and you meet other criteria, you could benefit from an OAT appliance. There may be other factors to consider, though, so be sure to discuss your options with your dentist or physician to find the right solution for a better night's sleep.
If you would like more information on sleep apnea treatments, please contact us or schedule an appointment for a consultation. You can also learn more about this topic by reading the Dear Doctor magazine article "Oral Appliances for Sleep Apnea."